Forthcoming events
Promoting trans inclusive HIV testing and sexual health services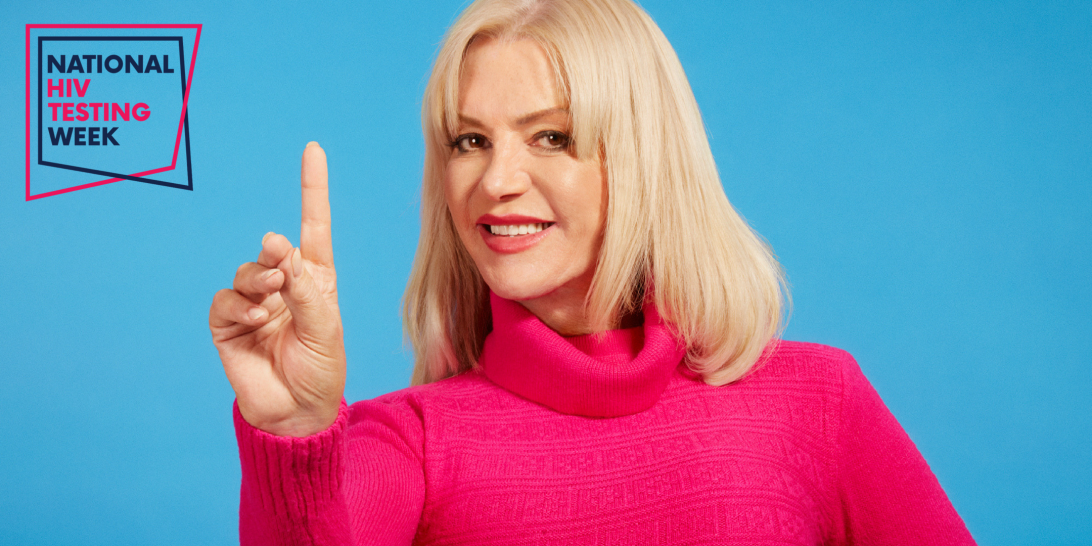 Globally trans people experience higher rates of HIV prevalence, and are more vulnerable to getting HIV compared to other groups. General health services may not meet the needs of trans people due to lack of awareness of trans health issues or cultural insensitivities. There is also a scarcity of specialist services.
To support a trans-inclusive National HIV Testing Week, we will be hosting an informative webinar for health professionals who provide services for trans people and the general population.
The session will cover:
an overview of trans health and HIV issues
real-life experiences of trans people
clinical perspectives on providing trans inclusive services
practical information on how to promote a trans inclusive service
tools, further information and referral options.
It will be held on Tuesday 7 November 2017 from 12.00pm-1.30pm.
This session will be delivered in partnership with CliniQ, ClinicT, The LGBT Foundation and Yorkshire Mesmac. Special thanks to CliniQ for driving this initiative.
Past events
HPE 2017 Conference
HIV Prevention England (HPE) organises a biennial conference to bring together HPE partners, commissioners, health promoters, HIV service providers and faith leaders working in England, as well as other key figures and influencers in the field of HIV. The last conference took place on Thursday 18 May 2017 in central London.
Watch the video of the conference:
Download the programme [PDF]
The conference had the following outcomes:
Increased understanding of and attachment to the HPE programme
Increased understanding of the latest developments and current issues in HIV prevention in England
Delegates can take away at least one new idea for local implementation.
The presentations from the HPE conference are available below, where applicable.
Main Plenary Sessions
Morning Plenary
Afternoon Plenary
Closing Plenary
Panel and discussion:
Professor Jim McManus, Hertfordshire County Council
Marion Wadiba, The NAZ Project London
Dr Michael Brady, Terrence Higgins Trust/King's College Hospital, NHS Foundation Trust
Dr Will Nutland, PrEPster
Winnie Sseruma, community advocate
Workshops
Workshop 1: Combination Prevention
Please note that due to technical issues on the day the audio quality for this clip is limited.
Workshop 2: HIV Prevention Innovation Fund Project Showcase
Workshop 3: Prevention for Gay and Bisexual Men
Workshop 4: HIV Testing in Community Settings
Workshop 5: PrEP: from Trial to Reality
Workshop 6: Home Sampling and Self Testing
Workshop 7: Engaging African Communities
Workshop 8: Systems Approaches to Testing and Prevention
Aaron Chady and Catherine Foulk-Jones – Increasing outreach HIV testing in Leeds using a model of effective partnership work [PDF]
---
Information Seminar: Pre Exposure Prophylaxis
We hosted an information seminar on Pre-exposure Prophylaxis (PrEP) on March 31 2017. The event explored access to PrEP, the upcoming national trial, and the potential impact of PrEP on HIV and sexual health services across England.
Presentations
Effectiveness of PrEP, how it could affect STIs, and its influence on current clinical practice [PDF] [Video]
PrEP access, generic use, the individual impact and the community response [PDF] [Video]
The NHS-funded PrEP trial [PDF]
Expert Seminar: New HIV Testing Technologies
We hosted an expert seminar on new HIV testing technologies on November 7, 2016. The event explored the availability, uptake, and opportunities to the sector these new testing technologies provide.
Presentations
---
HPE stakeholder Event, May 2016
HPE hosted a stakeholder event in May 2016 [PDF]. The event covered future plans for the programme and local delivery.
Cary James – HPE, what's next [PDF]
Taku Mukiwa – HPE 2012-2016 [PDF]
Yusef Azad – HIV prevention since 2012 [PDF]