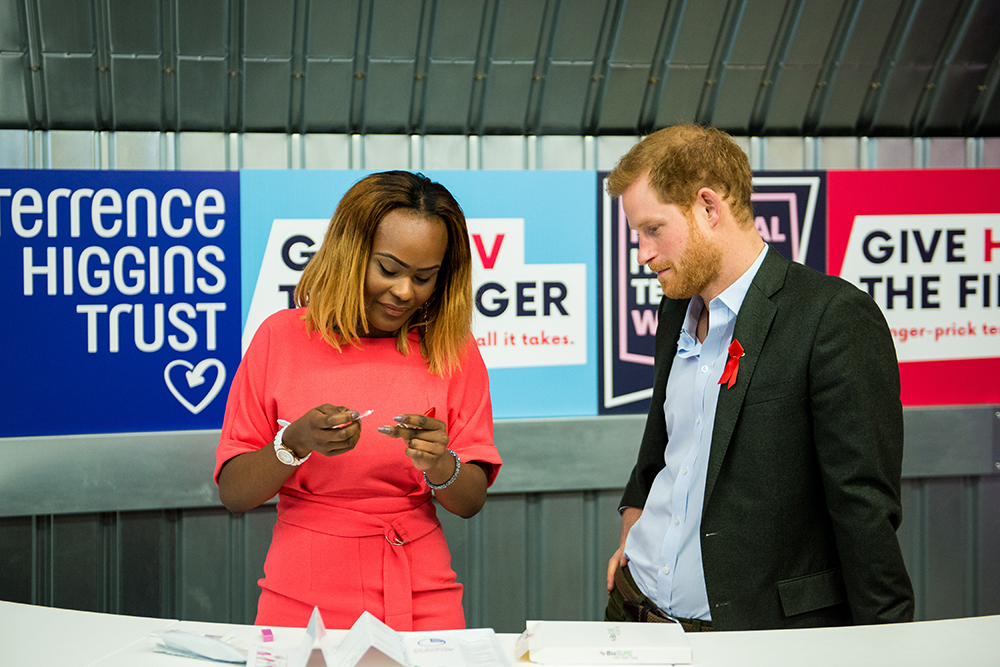 National HIV Testing Week (NHTW) is our flagship annual event which seeks to promote regular testing among key populations. It aims to reduce the numbers of undiagnosed people and those diagnosed late. In light of the COVID-19 pandemic, NHTW 2021 will have a strong focus on promoting HIV testing at home.
Download NHTW 2021 campaign briefing [PDF]
While new HIV diagnoses have continued to fall, the latest data from Public Health England (PHE) reports 42% of all diagnoses were late. PHE warns that people diagnosed late face an eight-fold increased risk of mortality.
Building on the success of NHTW 2019, the campaign will feature celebrities and influencers promoting 'Give HIV the finger: a finger-prick test is all it takes'.
We're inviting organisations to participate by running online campaign events, providing virtually-assisted testing opportunities, and promoting HIV testing at home.
NHTW 2019 utilised the successful 'Give HIV the finger' creative, building on the existing recognition of the previous year's campaign. The key messages promoted the ease, convenience and accessibility of HIV testing. Targeted social media advertising and outdoor promotion in high prevalence areas helped to promote the campaign.
We made free resources available to anyone working in HIV prevention in England which bolstered local activity and advertised additional HIV testing events or signposted people to services.
National HIV Testing Week 2019 highlights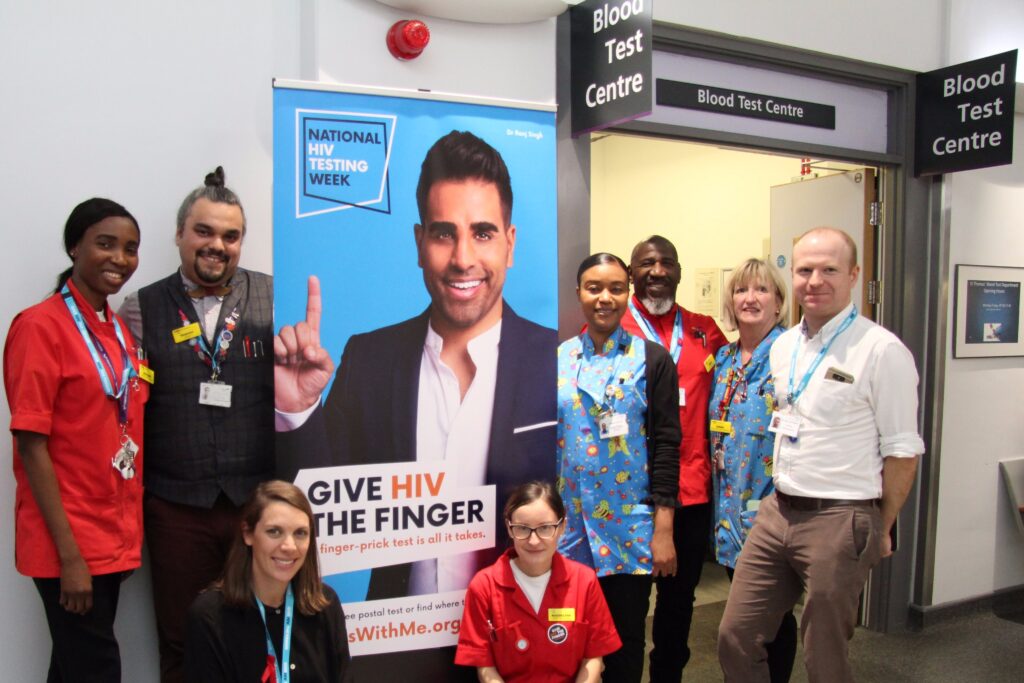 In 2019, the campaign ran from Saturday 16 to Friday 22 November. Continuing from the previous year's campaign, the key message was 'Give HIV the finger', indicating that a finger-prick test is all it takes.
NHTW provides amplified opportunities for individuals who would otherwise never test to do so, and prompts all individuals at risk to get tested. Highlights from the campaign included Gareth Thomas and the Duke of Sussex talking about HIV, Dr Ranj taking an HIV test live on This Morning, hundreds of clinics and organisations taking part in the campaign, and of course thousands of people testing for HIV across the country or ordering self-sampling test kits.
Contact us
If you have any questions about NHTW, please get in touch. You can also follow us on Facebook and Twitter for the latest updates.