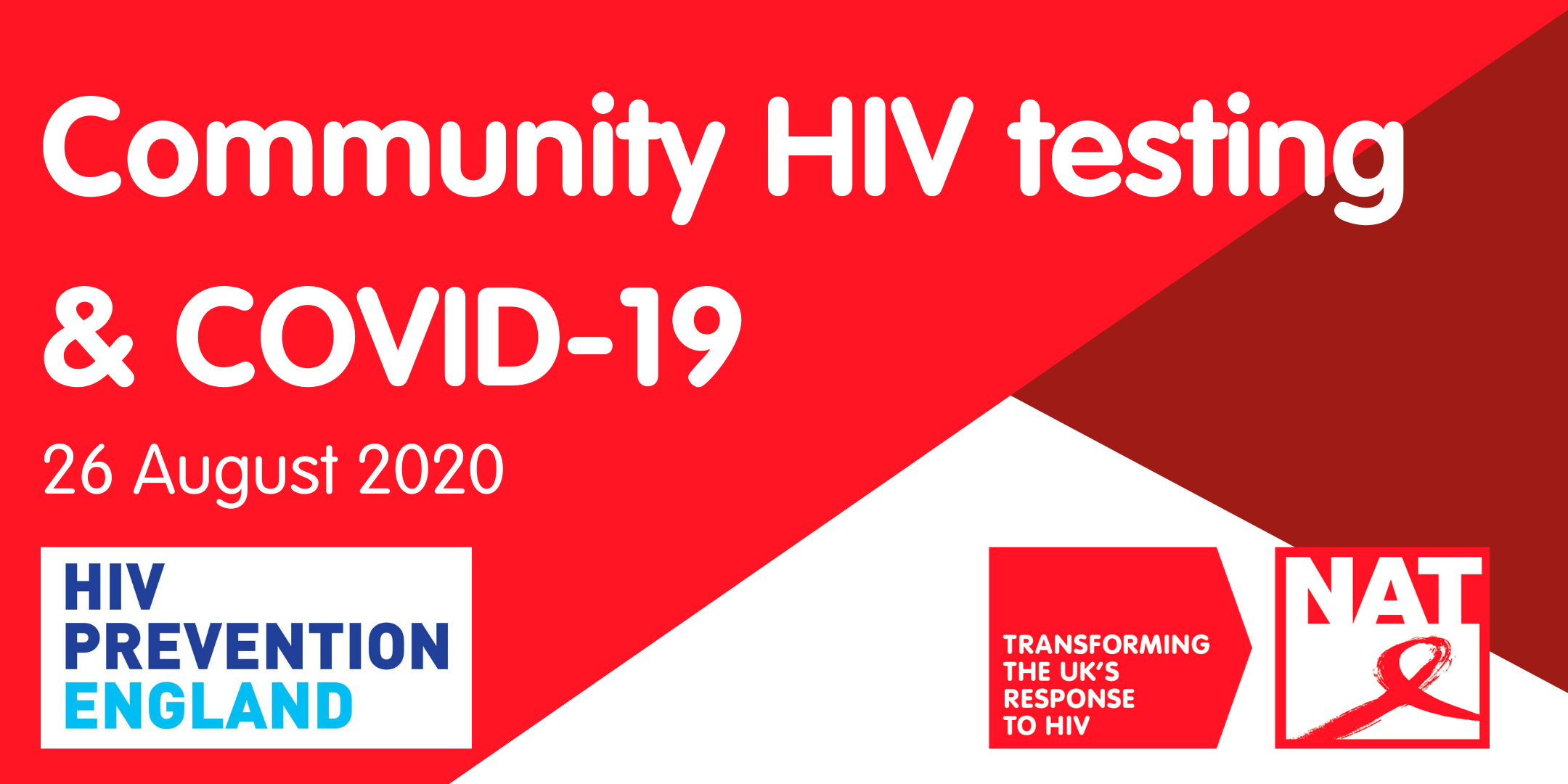 HIV Prevention England and NAT (National AIDS Trust) invite you to join us for this online event exploring how to deliver safe and effective community HIV testing in the current context of COVID-19, and launching NAT's two new toolkits, created to support the effective design and evaluation of community HIV testing.
Community-based HIV testing is a valuable contributor to the effort to end HIV transmissions in England. By drawing on the best practice of current community testing providers, these toolkits explore the key questions to consider when designing and delivering community testing interventions in England. They also support stronger evaluation of interventions to ensure that lessons are learned and national understanding of community testing is improved.
This event is intended for:
Providers and commissioners of community testing.
Community organisations interested in setting up testing interventions.
Wider colleagues in sexual and public health.
NAT's community testing project was funded through the Public Health England Innovation Fund and some of the content of the toolkits is specific to England. However, the toolkits and discussion will still be likely to have relevance in other parts of the UK.
HIV Prevention England and a wider Advisory Group have supported NAT throughout the project.
When: 3.30-5pm, Wednesday 26 August 2020