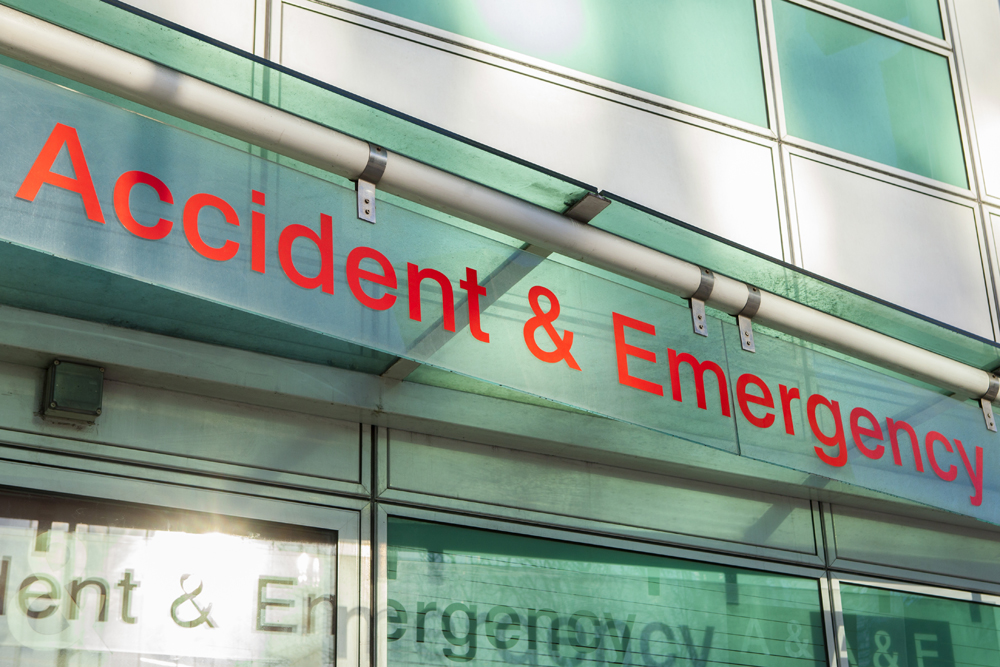 With the launch of the Government's HIV Action Plan, England has set a target to reduce new HIV transmissions by 80% by 2025, and end them by 2030.
To support these ambitions NHS England and Improvement are expanding opt-out testing in emergency departments (ED) in the highest prevalence local authority areas, a proven effective way to identify new cases, by investing £20m over the next three years to support this activity.
We've worked with the Elton John AIDS Foundation to produce new guidance for NHS hospital trusts looking to implement opt-out ED HIV testing.
The Elton John AIDS Foundation (EJAF) Zero HIV Social Impact Bond (SIB) was a world-first initiative when it launched in 2018, aimed at focusing on bringing individuals with HIV into care across the South London boroughs of Lambeth, Southwark, and Lewisham.
EJAF, Lambeth Council, The National Lottery Community Fund, ViiV Healthcare, Comic Relief and Big Issue worked in partnership to deliver the SIB with local organisations and health systems, including local NHS hospital trusts.
The Zero HIV SIB operates across three settings: in hospitals, in GP surgeries and in the community.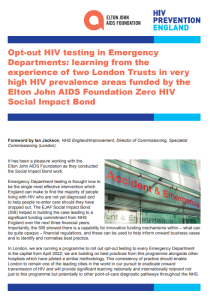 This new resource outlines practical guidance learned from the SIB, focusing on ED HIV testing initiatives at King's College Hospital NHS Foundation Trust and Lewisham and Greenwich NHS Trust.
The guidance includes:
Top tips from ED and HIV clinic teams.
Learning from the Zero HIV SIB.
Case study on implementing HIV testing in ED settings.
Practical examples of tools and advice, including processes of communicating HIV test results.
Download guidance [pdf]
Further resources
Fast-Track Cities London is working with NHS England and partners to support the roll out of HIV, hepatitis C and hepatitis B testing in London emergency departments.
It has produced a best practice guide for clinicians and NHS hospital colleagues: Blood-borne viruses opt-out testing in emergency departments in London [PDF]