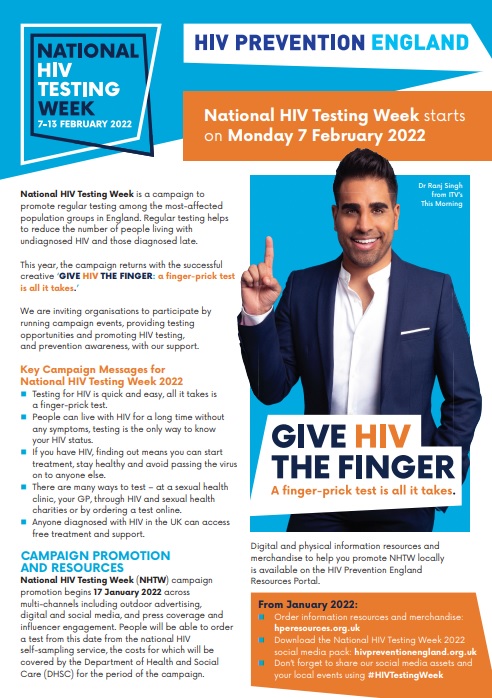 National HIV Testing Week starts on Monday 7 February 2022.
National HIV Testing Week is a campaign to promote regular testing among the most affected population groups in England. This helps to reduce the number of people living with undiagnosed HIV and those diagnosed late.
The campaign continues the 'Give HIV the finger: a finger-prick test is all it takes' message and features celebrities and influencers promoting HIV testing.
We are inviting organisations to participate by running events and promoting HIV testing and prevention services with our support.
To find out more about how you can support this exciting event, download and read our National HIV Testing Week 2022 campaign briefing [PDF].
From January 2022, you'll be able to: