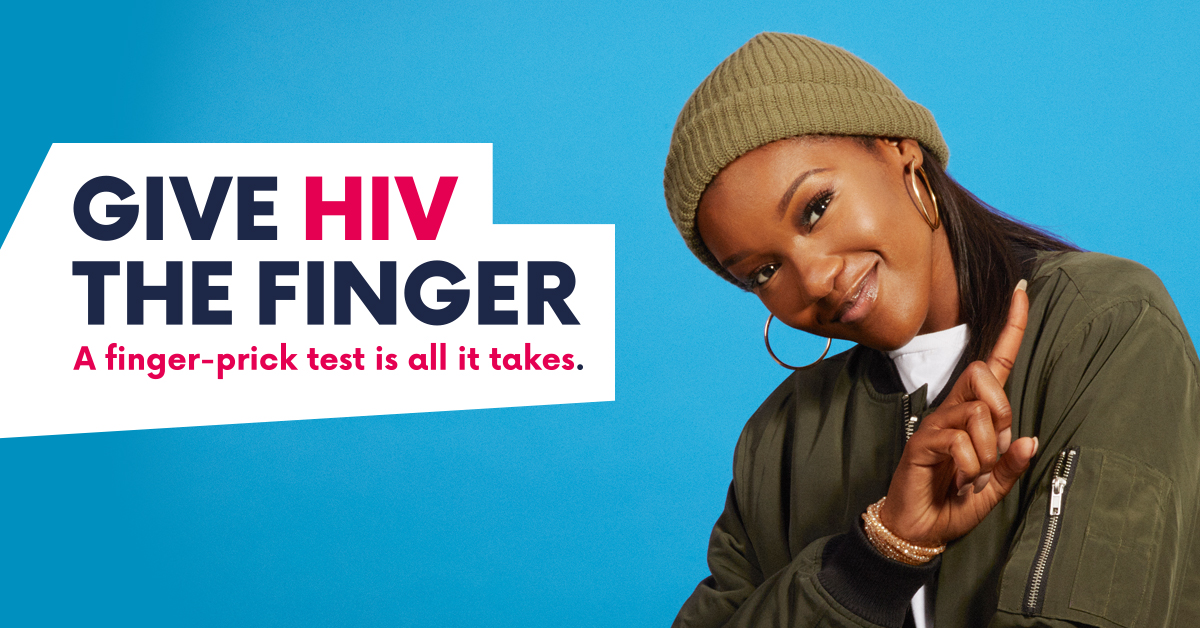 The It Starts With Me campaign (ISWM) provides targeted HIV health promotion to men who have sex with men (MSM) and black Africans (BA).
The primary objective is to increase the level of testing among MSM and BA, reduce the rates of late diagnoses and new HIV infections, promote HIV testing, and encourage the use of condoms.
National HIV Testing Week (NHTW) is an annual event, part of the broader It Starts With Me campaign. Following the 2016 refresh of ISWM and NHTW, in 2017 NHTW was updated to communicate a clearer call to action and introduce an innovative, contemporary feel which resulted in the 'Give HIV the finger' creative. This relaunch occurred ahead of NHTW in November 2017.
Evaluation of the campaign was conducted by Kantar Public in December 2017, following the spike in campaign activity associated with NHTW. Two online surveys, one among each of MSM and BA, were conducted.
The evaluation found that:
Message recall had shifted from the importance of getting tested towards awareness of the ease of testing.
The 2017 campaign maintained relatability achieved in the previous campaign whilst improving stand-out and new news.
The campaign was well targeted to the core target age groups of MSM <35 and BA aged 25-45 with whom it performed better than the broader MSM and BA audiences.
Message take out is very singular, focused on the ease of testing. However, the 'Give HIV the finger' creative is highly effective at communicating the campaign's core message. In MSM, it also encouraged reappraisal to believe testing is quick and easy as well as increasing the perceived urgency of testing.
Recommendations include:
The continuation of the 'Give HIV the finger' creative, building on the existing recognition – something which was put into action ahead of NHTW 2018.
For BA audiences, putting a greater emphasis on the importance of an annual HIV test as normal behaviour.
To increase knowledge of and confidence in HIV testing in younger MSM and, especially for those outside London, persuade them to recognise the need to test.
Download Executive Summary Report [PDF] of Kantar Public 'It Starts With Me' 2017 campaign evaluation
Source: Kantar Public