As the year draws to a close there is much to celebrate within the HIV sector. The UK's achievement of reaching the UNAIDS 90-90-90 goals ahead of the 2020 target is something that we can all be proud of. We now know that in the UK:
92% of people living with HIV are diagnosed
98% of these people are on treatment
97% of these people are virally suppressed
As outlined in the latest Public Health England (PHE) 'Progress towards ending the HIV epidemic in the UK: 2018 report' [PDF], this success is down to the combination prevention approach which is now at the forefront of the sector's efforts to eliminate new HIV transmissions.
While the fall in new HIV diagnoses is to be celebrated, challenges remain. Late diagnosis rates have remained stubbornly high at around 40% for the past five years, and in 2017 43% of people were diagnosed late.
PHE has repeated its warning that people diagnosed late face a ten-fold increased risk of short-term mortality. People diagnosed late are also more likely to experience an AIDS-defining illness at the time of their diagnosis.
Finding those who are unaware of their status becomes more difficult as the number of people – now estimated to be 8% of people living with HIV – decreases. The latest statistics outline a subtle but important shift in the prevalence of HIV. The sector must start addressing these changes by engaging people from higher prevalence countries across the globe, in addition to people of black African ethnicity. For the first time in 2018, PHE provided surveillance data on trans and non-binary people and the sector must respond to this new information for the benefit of this community.
These tasks are only achievable if the systems connected by HIV prevention efforts work together.
This year, London, Manchester and Liverpool followed in Brighton's footsteps and signed the Fast-Track Cities declaration, committing to accelerating their local response to HIV. In future, new initiatives developed at local level will play a key role in linking with national efforts in getting to zero new HIV transmissions.
The national PrEP Impact Trial, a joint large-scale trial by NHS England and PHE has been running throughout 2018, and in September the sector welcomed the extension of participant spaces from 10,000 to 13,000. However, some gay and bisexual men who need PrEP continue to face difficulties accessing PrEP and the trial is not a long-term solution. Efforts to increase uptake in other communities who stand to benefit from PrEP need to continue as well.
The Fourth Joint Conference of BHIVA with BASHH provided a focus on the current research and clinical findings in HIV and sexual health from across the UK.
The Sophia Forum and Terrence Higgins Trust also held a summit in April to launch a report on Women and HIV, Invisible No Longer. The project highlighted that despite the high rates of women affected by HIV, there fails to be a targeted response to meet their specific needs in the contexts of both prevention and support.
The It Starts With Me Spring Campaign focused on Treatment as Prevention, utilising accessible language to promote Undetectable = Untransmittable (U=U) with its 'I can't pass on HIV' message. The global U=U campaign was galvanised further in July during AIDS 2018 with the release of the PARTNER 2 results.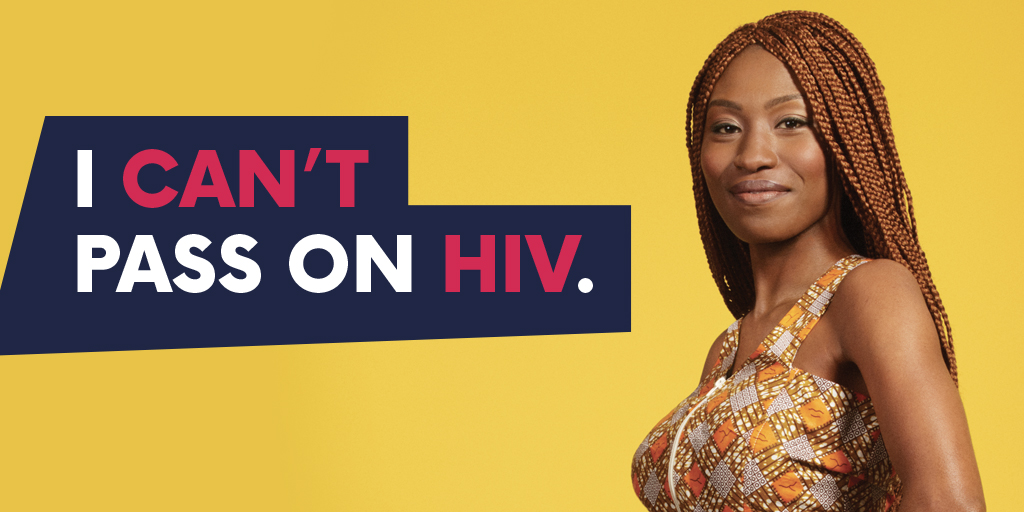 During the summer, our partners took advantage of LGBT+ pride events and cultural festivals to talk to target communities about the different ways they can stop HIV.
In August, Superdrug announced that they would be the first high-street pharmacy to sell self test kits in their stores. We welcomed this news as a step to normalising HIV testing, and introducing an additional way to access testing alongside free tests available in clinics and via online services.
In a bid to increase involvement of key stakeholders in HIV prevention efforts, HPE launched our GP Engagement Strategy [PDF] with a vision to contribute to the current broad systems in place for GPs and Primary Care professionals to increase HIV testing and prevention.
HPE attended the Royal College of General Practitioners (RCGP) Annual Conference in Glasgow to promote National HIV Testing Week and worked in partnership with Sexual Health in Practice (SHIP) CIC and IWantPrEPNow to deliver an introduction to PrEP at seminars in both London and Manchester to GPs and Primary Care professionals.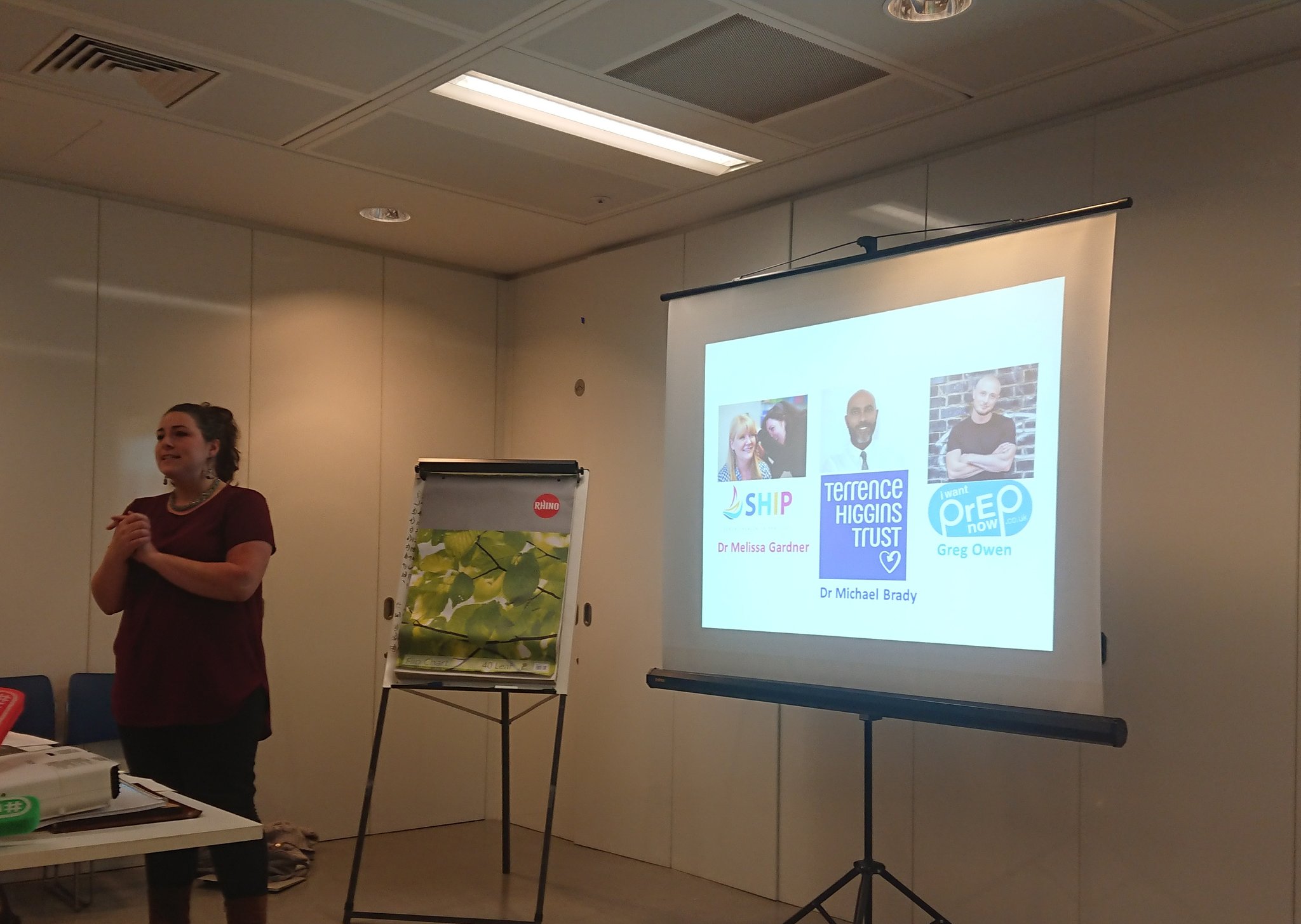 Our flagship National HIV Testing Week campaign continues to bring together the sector, and once again rounded off our activities for the year. Community organisations and clinics across England held testing events and encouraged people to 'Give HIV the Finger', resulting in thousands testing or ordering online postal tests. We were thrilled to see so many people and organisations participating in National HIV Testing Week 2018.
We value your thoughts and feedback on National HIV Testing Week.
Please complete our short survey.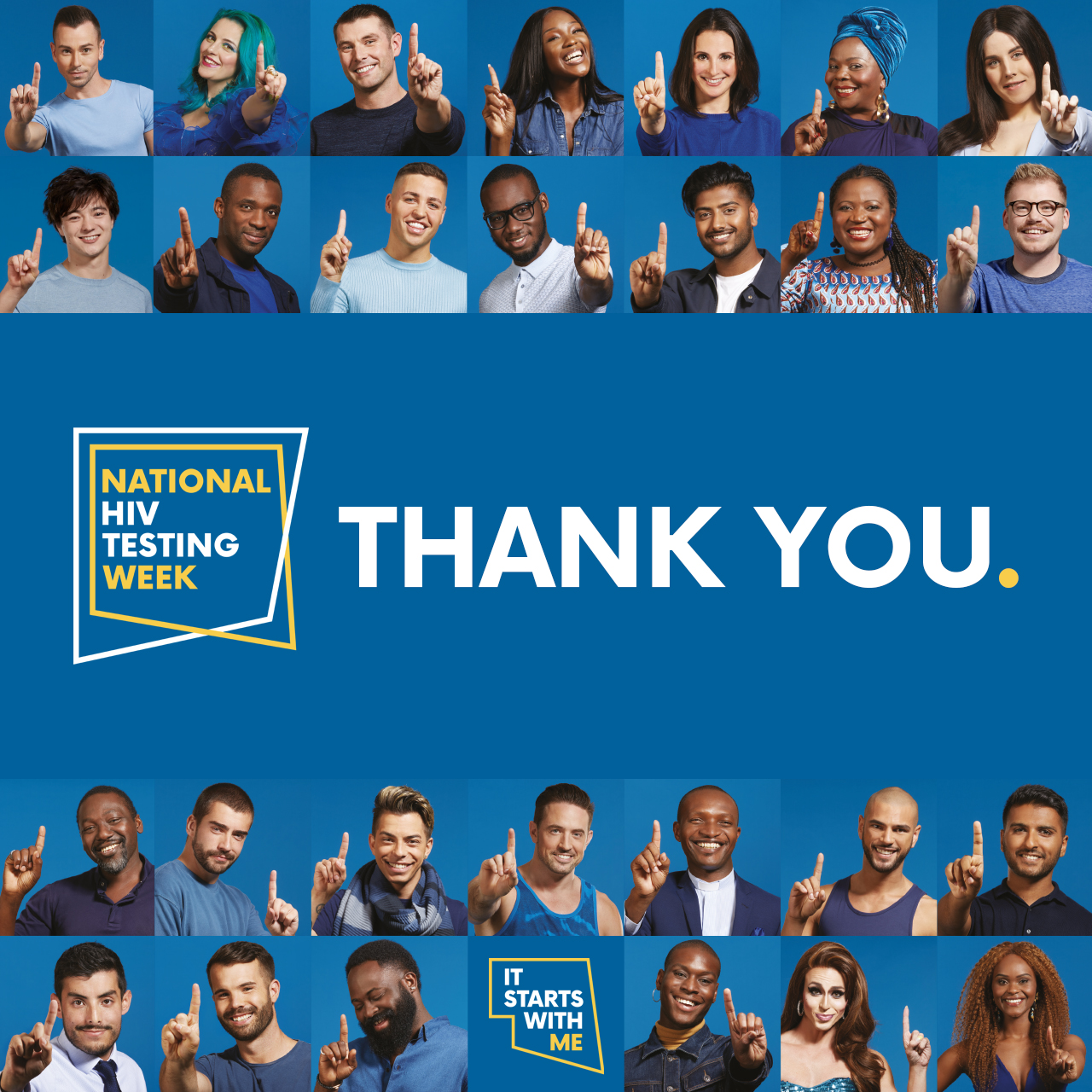 We would also like to thank everyone who supported our events and campaigns this year and we look forward to working with you all in 2019.