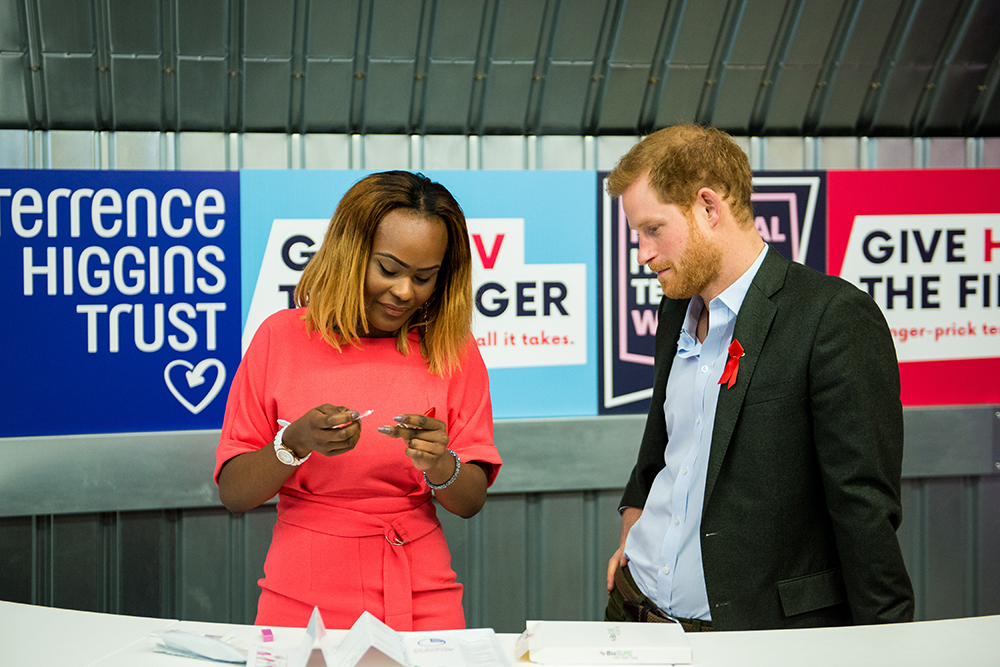 National HIV Testing Week (NHTW) is our flagship annual event which seeks to promote regular testing among key populations. It aims to reduce the numbers of undiagnosed people and those diagnosed late, as well as raise awareness and increase knowledge of HIV testing in the communities most affected by HIV and the general population.
Download NHTW 2022 campaign briefing [PDF]
While new HIV diagnoses have continued to fall, the latest data from the UK Health Security Agency (UKHSA) report that late HIV diagnoses continue to remain stubbornly high in England. In 2020, 42% of people first diagnosed in England were diagnosed late. UKHSA warn that in people diagnosed late in 2019 had more than a seven-fold increased risk of death within a year of diagnosis, compared to those diagnosed promptly.
Building on the success of previous NHTW events, the campaign will feature celebrities and influencers promoting 'Give HIV the finger: a finger-prick test is all it takes'.
We're inviting organisations to participate by running campaign events, providing testing opportunities and promoting HIV testing, and prevention awareness, with our support.
National HIV Testing Week 2021 highlights
We're proud that National HIV Testing Week (NHTW) 2021 was an outstanding success despite being a very different event from the one we are all used to due to COVID-19 lockdown restrictions that were in place at the time.
During NHTW 2021 our partners across the sector continued to show passion and enthusiasm as they engaged their local populations, albeit virtually and largely through social media channels to promote testing for HIV at home.
Our 2021 campaign highlights include:
NHTW's most successful day ever with a record-breaking 8,200 HIV test kits requested on Monday 1 February. Popularity for HIV test kits was so high during this year's event that Public Health England (PHE) funded an additional 10,000 kits, enabling even more people to know their HIV status.
Our NHTW messaging was amplified across mainstream and social media, and the major broadcasters by Channel 4 drama It's A Sin which continued to influence conversations about HIV throughout the year.
More than 60 MPs testing for HIV at home, showing how easy it is to test, and engaging in important discussions based on the HIV Commission's recommendations regarding the normalisation and increased access to testing.
Celebrities and influencers including Dr Ranj, Great British Bake Off star and podcaster Michael Chakraverty, Nigerian sexologist Amos Sanasi, influential trans writer Juno Dawson, and many, many more promoting the campaign through social channels via takeover events and video messages on the importance of HIV testing.