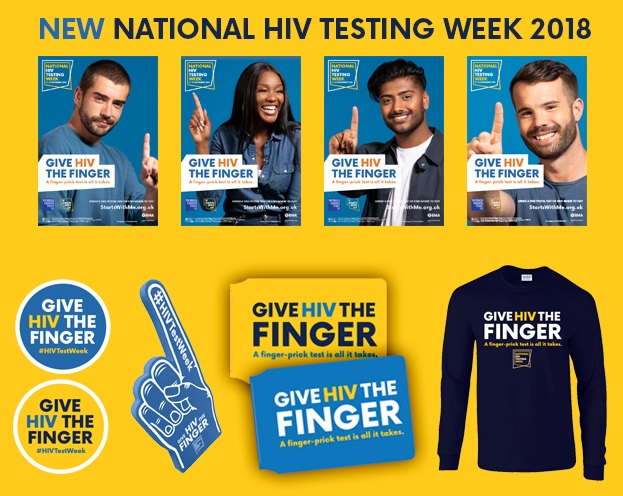 Free resources to promote HIV testing this National HIV Testing Week are now available to order.
This year's resources include:
posters
leaflets
condom packs
stickers
display stands
a limited number of T-shirts.
Take part in the campaign
Our 2018 campaign slogan is 'Give HIV the finger: a finger-prick test is all it takes', a continuation of last year's successful creative.
National HIV Testing Week starts on Saturday 17 November 2018 and aims to promote regular testing among the most affected population groups and to reduce the number of people who are diagnosed late or remain undiagnosed.
Last year, 43% of people were diagnosed late. The only means to address this issue is to increase awareness of the importance of HIV testing.
Register your local testing event
Ensure your National HIV Testing Week activities are a success by adding them to the It Starts With Me website where users of the 'Where to test' tool can easily find your event. Submit your event on the NAM website: