Are you holding any National HIV Testing Week activities? Would you like these to be promoted to people in your local area?
Working in collaboration with NAM, we're offering to promote your National HIV Testing Week events through our website and social media.
How it works
Simply complete this brief form on the NAM website, providing your organisation and event details.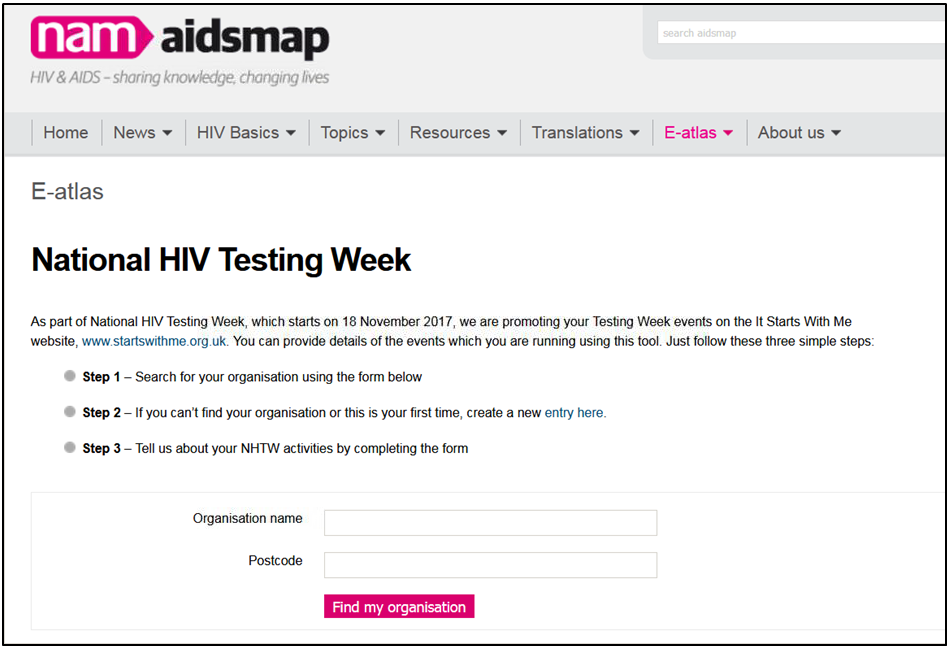 Your event will be registered with NAM and then be promoted to thousands of people on the It Starts With Me website as well as on our social media channels.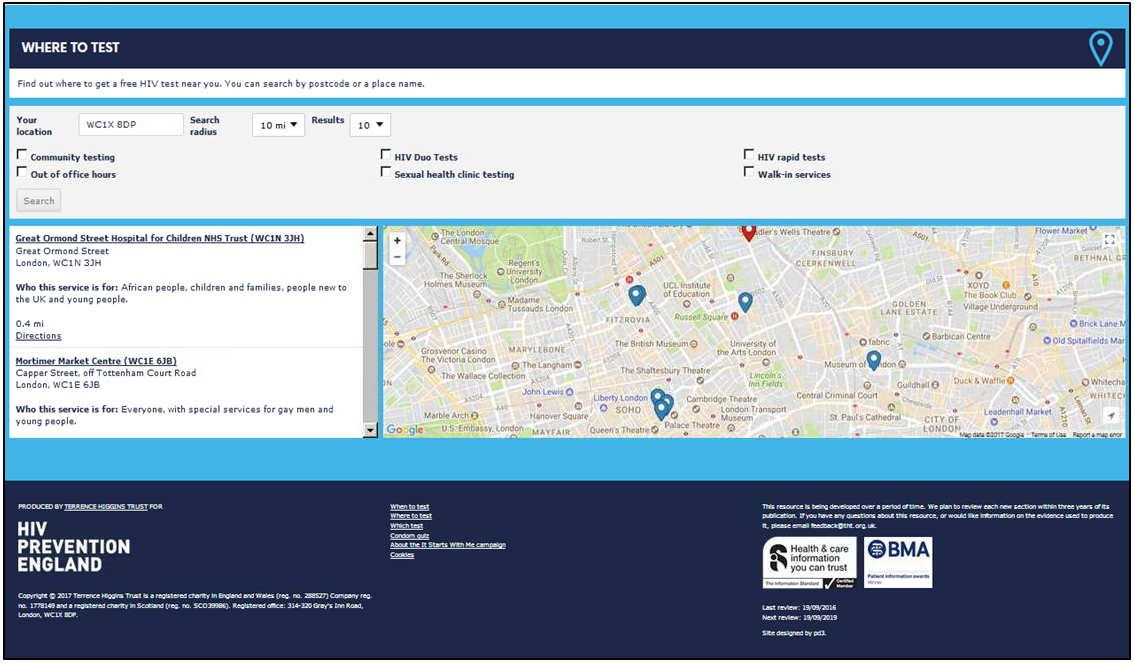 When individuals search for services in their area, your National HIV Testing Week event will show up in the results.